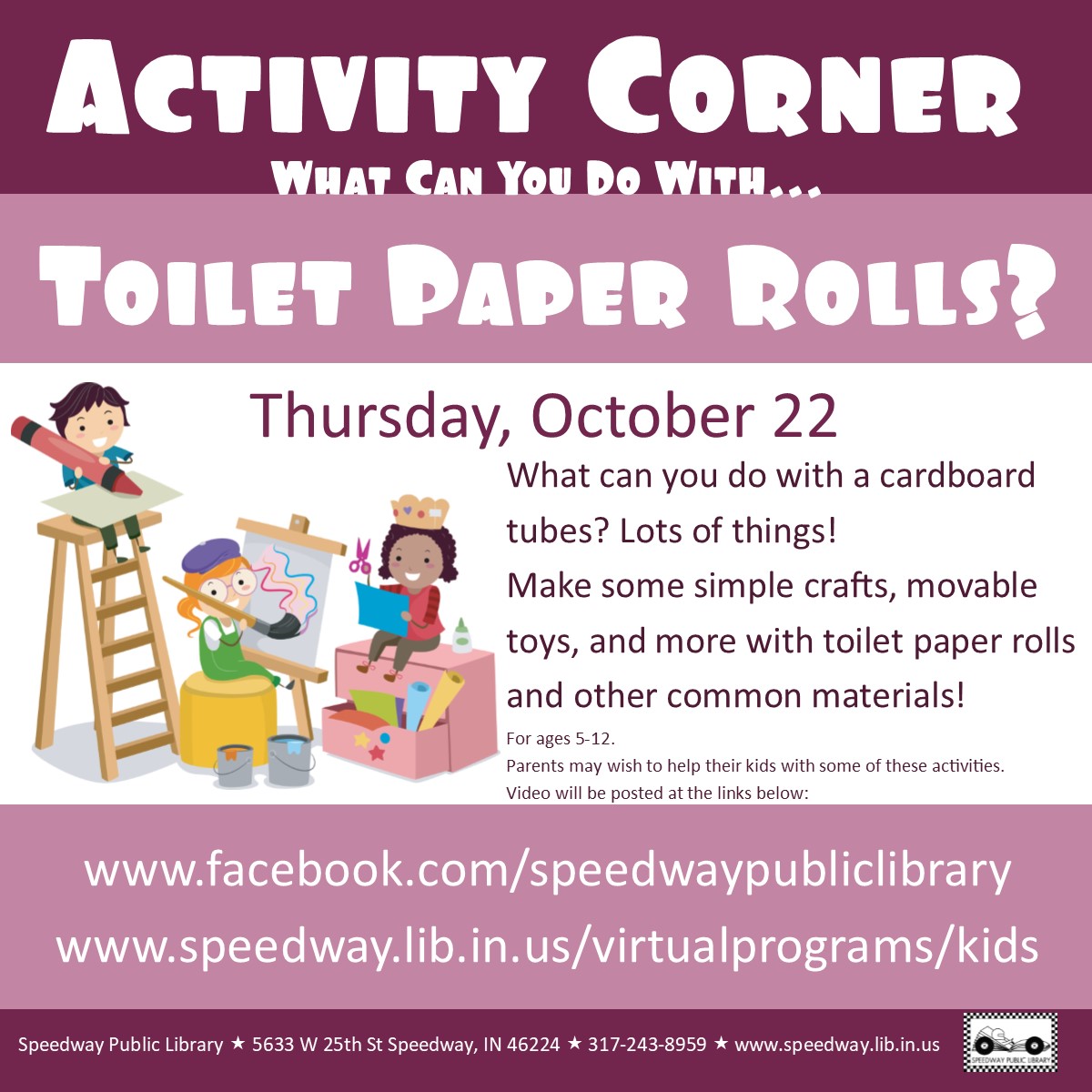 What can you do with some cardboard tubes (like toilet paper or paper towel rolls) and some basic craft supplies? A LOT! Try some of these quick, boredom-busting crafts!

Current and previous kids' programs can be found HERE on our Kids' Virtual Programming Page.
You can also see current videos by accessing our Facebook page HERE.
Program Date:
Thursday, October 22, 2020 - 3:30pm